The Cosplay World Crown
The Crown of Cosplay
AnimeCon.org is excited to present the Cosplay World Crown, a prestigious and premiere cosplay competition unlike any other in the world! This five-city, eight-event competition is the fiercest and most competitive cosplay competition you will find. Winners of this competition are competing to win a visit to Tokyo in Japan!
Only individuals who have won at one of our prequalifying events may enter here.
The Prize: Tickets to Japan
The winners of the Cosplay World Crown receive two complimentary tickets to Tokyo, Japan! Once in Tokyo you will be able to explore the amazing world of Japanese animation with visits to stores like Animate, famous sites in anime like Tokyo Tower, and many other awesome places.
Conditions: We will book and pay for flights for two individual people from any major US city. Flights will be regular economy class tickets, subject to the terms and conditions of those tickets imposed by the airlines. We will not be responsible for any re-booking costs or charges if your plans change for any reason including illness or schedule changes. At least one checked bag will be included for free.
Where to stay in Japan?
We will provide a credit of up to $500 (sent to the winner via Paypal) for an AirBNB or hotel stay of your choosing. We recommend staying at a place that is not more than a 10 or 15 minute walk from the Yamanote Line in Japan.
Can't travel to another country?
In the event that you wish to book your own airline tickets and accommodations, we offer you at your option an alternative cash prize of $3,000 (cash option) in lieu of flight tickets and accommodations (travel option).
Competing for the Crown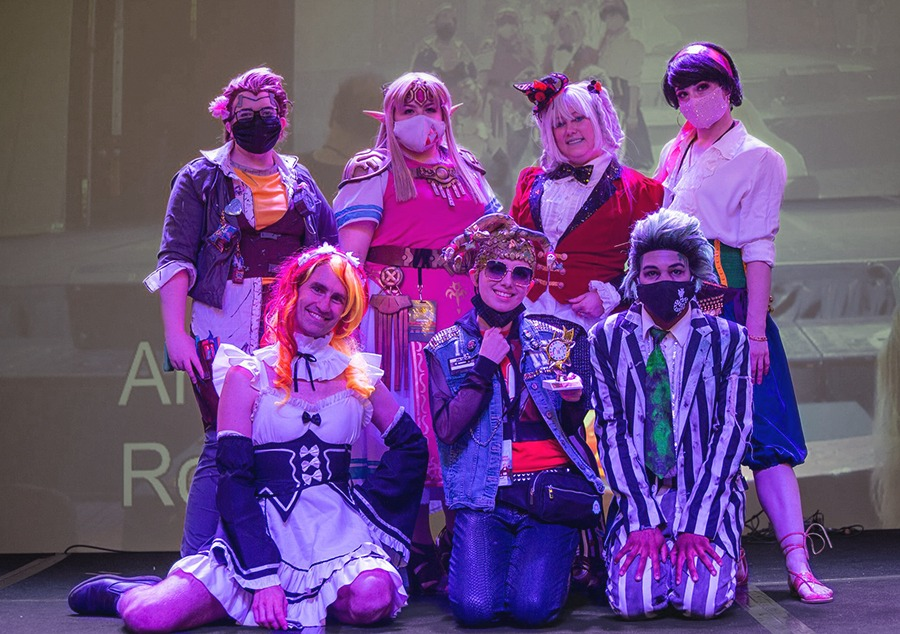 To win the Cosplay World Crown, you must enter and win one of our qualifying cosplay competitions held at one of AnimeCon.org's anime conventions. All winners of a prize or trophy are qualified to enter the finals, which will take place at Anime Midwest in Rosemont, Illinois.
Steps To Win
1. Enter and place at any level at Anime Midwest, Anime-ZAP!, Anime-zing!, Meta Con, AniMinneapolis, Con+Alt+Delete, or Kanpai!Con.
2. Come to Anime Midwest in Chicago to compete in the finals and win the finals.
Rules of the Competition
Our cosplay competitions are subject to AnimeCon.org's cosplay rules, which are applicable for all competitors and all our events. However these rules are subject to change and interpretation by our staff at any time, and AnimeCon.org's executive committee has final say on all rule decisions.
Best In Show: Free Hotel Room
The BEST IN SHOW or top prize of each qualifying cosplay competition will receive two free nights at the Hyatt Regency O'hare during Anime Midwest in order to compete in the show! Lower level prize winners do not receive a free hotel stay, but may compete at their own expense. All qualifying winners of the qualifying competitions receive free badges to Anime Midwest.
More about the Prize
Travel to Japan via Airplane on your own Schedule
You can choose the dates to travel to Japan and explore the country on your own schedule! We recommend checking out an event like ANIME JAPAN or COMIKET and planning around one of these anime events.
Can I hire a translator? AnimeCon.org can help you hire a translator at your own expense, should you think you need one. However Tokyo is a very English-friendly city, with most signage in English. We recommend taking an experienced traveler with you.
Can I change flights after booking? The airlines may charge you a flight change fee, which we will not pay for.
How many bags can I bring? We will pay for at least one checked bag per person, and you will also be able to take carry-on luggage. Additional luggage may be at your own expense.
Can I leave Tokyo? Of course you can, however please note that signs are less and less in English as you leave Tokyo, so only experienced travelers should do so unless you have someone who can speak Japanese. Some recommended places to visit include Osaka, Nara, Kyoto, and Hakone.
What to do in Japan?
Sightseeing in Japan.
You can check out our Youtube Channel to get some ideas of what you might see in Japan. Check out this sushi-go-round experience. Japan is a big place with a TON of stuff you could do! All activities are at your own expense.
Visit Tokyo Tower, which is featured in lots of anime like Air Gear, Gantz, and Sailor Moon.
Shop at an Animate store which sells anime and manga.
See the very touristy Robot Restaurant show in Shinjuku.
Check out a Vampire Cafe, Maid Cafe, or other Themed Cafe.
Eat delicious Japanese foods like sushi or Wagyu beef.
Shop Hello Kitty stuff at Sanrio Puroland.
Pet animals at a cat cafe, dog cafe, or an animal cafe.
Go to an Owl Cafe to see owls.
Eat sushi at a sushi-go-round.
Check out the awesome trains in Japan, including the Shinkansen bullet train.
Go to the Pokemon Cafe or Square Enix Cafe
And tons more options!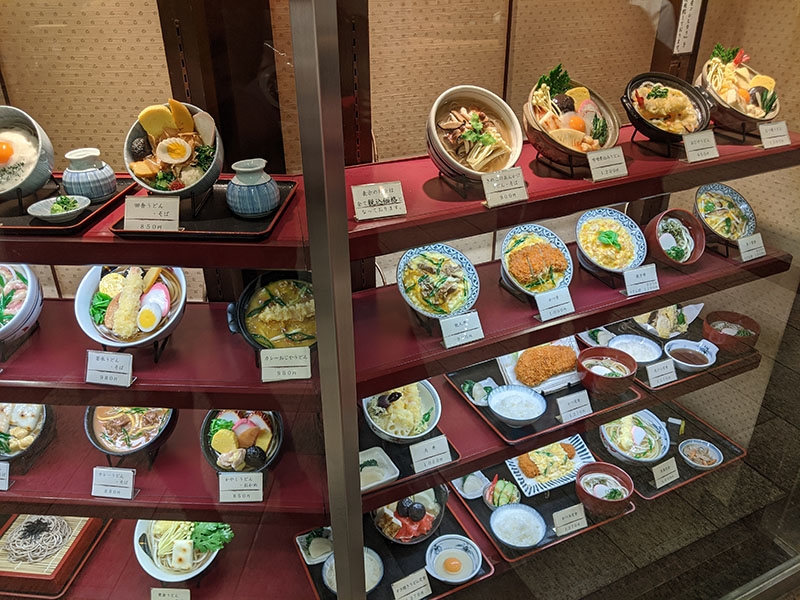 Try all kinds of noodle foods and more in Japan.
Can I tour an anime studio in Japan?
This is a tough request, but depending on what time of year you are going, it may be possible to see inside one of Japan's anime studios and meet with animators in Japan. This depends entirely on the availability of the studios. Note there are no photos allowed in the anime studios.
The Fine Print
* Participation in this contest of skill is at your own discretion.
* AnimeCon.org has all final say in determining the outcome of cosplay competitions.
* Individuals closely related to AnimeCon.org cosplay staff members or the executive committee may not compete.
* Travel comes with risks, such as delayed or damaged luggage or property, illness, or injury, and AnimeCon.org is not responsible for these risks. By accepting any travel prize, you acknowledge and accept liability for these risks.
* You are responsible for your own Passport and any required visa and all associated costs.
* Offer not valid if for any reason deemed illegal, inadvisable, or impossible.
* We are not responsible for lost time or lost wages.
* Must be 18 or older to enter.
* If Japan is closed due to COVID-19 or any similar reason making travel impossible, then the winner is eligible for the cash prize option.
* The travel prize consists of two economy flights and an accommodations credit. The cash prize consists of United States Dollars.
* The cash prize option is a replacement for the travel option, and they are not valid in combination. You can not receive both the cash prize and the travel prize.
* We are not responsible if certain activities suggested or presented are unavailable.
* Expenses for activities, food, and incidentals are the responsibility of the winner.
* Lodging costs above the provided accommodations credit are the responsibility of the winner.
* We may change, modify, or update the rules and regulations regarding our contests and competition at any time if we believe, in our sole discretion, that such a change, modification, or update will make the contest better, more fair, or more appealing.
* Maximum travel prize value, including the cost of flights, etc, is capped at $6000 total.

Tips for Cosplayers
Quality workmanship and sewing is important, and paying attention to small details can help tremendously improve your costume. Performances and presentation are also important, so be sure to practice any posing, positions, skits, and dialogue your entry may have. If you have little experience crafting and making things you are allowed to ask for some help and advice and to be shown how to do things by professionals, however the actual result must be made by the entrant.
Past Winners
2022